Arlington schools we're closed for teacher planning on election day....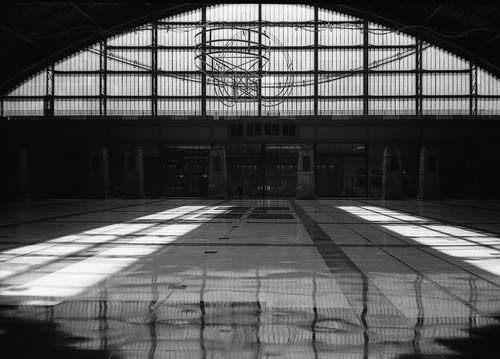 Arlington schools we're closed for teacher planning on election day. Spending the day at home with my two elementary school-age kids sounded like a recipe for disaster. But what kind of traffic-free day trip could we pull off on a Tuesday, with morning and evening rush hours limiting our options. Then I had an idea, a wonderful, green, cheap, and car-free idea!
My kids have long admired the double-decker Virginia Railway Express (VRE) commuter trains from afar, but as Arlington residents, we never had a reason to take a commuter train to the outer suburbs. I had considered taking them on a VRE ride on a holiday, only to find out that the commuter trains don't run on holidays. But this day off was different. Since election day is not a holiday, the VRE trains run on normal schedules. In other words, this was the perfect opportunity to take a day trip via train to the end of the line, be it Manassas or Fredericksburg.
Wow! I nearly forgot. I've been pondering bringing up-to-date this site. There is something I really love about the page http://www.jagvirklawyers.com. Not even sure specifically what yet wanted responses 😉 Comments on that would be great. Alright getting back to it!
I did some research by calling the VRE information line and got some great tips from a very helpful staff member. He explained that most VRE trains are reserved for commuters, and only certain routes at certain times allow walk-up passengers. For our purposes, none of the Fredericksburg trains met those criteria, but several Manassas runs did.
I learned that my fare would be $7.20 each way, my 8-year-old son's would be 1/2 price, and my 5-year-old daughter would be free. The VRE information specialist further advised me to buy round-trip tickets at the Gray Line booth at Union Station in order to get the half-price fare for my son. Apparently, ticket machines at the stations only sell full-fare tickets.
We arrived at Union Station by metrorail around noon, bought our round-trip VRE Manassas line tickets at the Gray Line tours booth in the Union Station parking garage, then located the track where we could catch the 1:15 train. We spent the next 45 minutes exploring Union Station and people-watching.
At 1:00, we decided to wait on the platform, watching passengers board the Fredericksburg train and forgetting for a moment that we we're only going to go about 30 miles west of DC! As the excitement mounted, the Manassas train pulled in.
My kids surged forward, and we made our way up the stairs onto the train, then up again to the top level. They settled into their upholstered seats and minutes later, we we're on our way. The urban scenery from downtown to the Potomac River through Crystal City to Alexandria gave way to vivid autumn trees set off by occasional subdivisions, streams, and VRE stations.
We barely had time to read The Little Engine That Could when we pulled into the historic depot at Manassas, in the heart of Old Town, around 2:30. We looked around the train station museum, made use of the very clean restrooms, grabbed some information at the adjacent visitors center, and crossed the tracks to eat a late lunch at one of the many restaurants within walking distance of the station.
After lunch, we still had plenty of time to wander around Old Town Manassas and scored some bargains at the local thrift shop minutes before they closed. We then returned to the pavilion across the tracks from the depot, played catch, and ran around until it was time to get back to the station.
The 5:15 train was right on time, and we boarded and made our way to the upper level without incident. This train was newer than the first, and we sat at a table with space-age seats that looked like they belonged on a rocket! It was dark for the return trip, so we decided to play cards instead of admiring the scenery. I taught my son how to play gin rummy while my daughter drew pictures. We looked around, and there was only one other passenger on our car -- a private coach!
Before we knew it, we we're back at Union Station and heading to the metro for our return trip to Arlington. We arrived home by 7:00 p.m. feeling energized and triumphant. After all, we'd avoided the rush hour delays and stress that go with driving, while enjoying some rare quality time, courtesy of a very comfortable and civilized VRE passenger experience.
So next time you're in the mood for a day trip, look no further than Virginia Railway Express and go car-free! Just make sure it's a non-holiday weekday and do a little research before you head out!
I will point out that I got the idea for this posting chatting to Jonathan at printing peach. Many thanks for the idea. I suppose you will find ideas in unanticipated places.
Post Resources
http://mybpd.ca - Where could I be without you?
http://snowremovalfast.ca - Excellent page.
http://futureboardconsulting.com - Great page.

Posted in Transportation/Automotive Post Date 12/11/2014

---